Sprinkler Installation in Kitsap County, WA
An automated irrigation system is one of the best ways to keep your yard looking awesome. You can grow a lush lawn while saving time, money, and water with our sprinkler installation in Kitsap County WA.
Contact Us Now and Book Your Appointment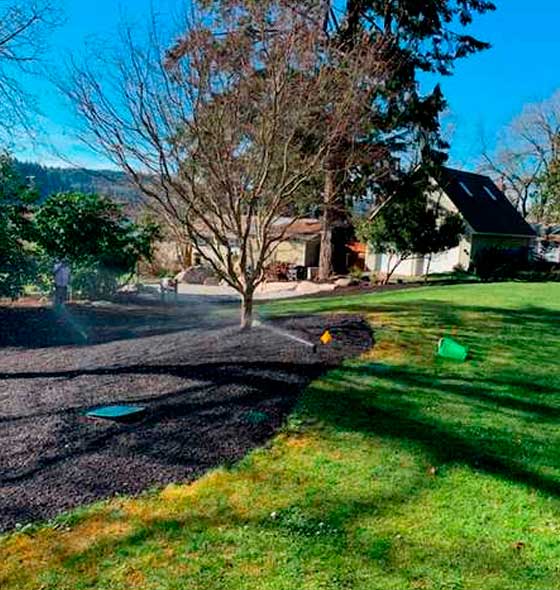 Sprinkler Installation in Kitsap County WA: Why Is Such a Wise Investment?
Your yard needs to have the proper sunlight, watering, and the proper nutrients so your plants can grow healthy.
During the dry season in Washington State (usually from July through October), you need to have sprinkler systems in great shape.
Having the proper lawn irrigation will avoid yellow grass and saggy plants in your yard.
Save Time with Our Automatic Sprinkler Systems
You'll be able to save a lot of time by investing in our sprinkler installation in Kitsap County WA.
By installing one of our automatic sprinkler systems, you won't have to move a finger because the watering system will do all the job.
We'll set the timer of your lawn sprinkler properly so that your lawn gets the right quantity of water at the time it needs water the most. You'll see that in a couple of days, your yard will start to look amazing.
We Take Care of Your Landscape
Water Your Lawn Uniformly by Getting Our Sprinkler Installation Services
The sprinkler systems that Moran's Landscaping & Excavation LLC installs have no blind spots.
So, every inch in your lawn will get a steady, invariable, and uniform amount of water. When you use our sprinkler systems as your primary watering method, all of your plants, flowers, grass, etc. will get the amount of water they need.
Our team of expert landscapers will create the perfect sprinkler design so that you achieve a lush lawn in a couple of months.
Save Money and Water with the Newest Lawn Sprinklers
By letting your automatic sprinklers water your yard, you'll be saving tons of money and water. By saving water, you save money. But most importantly, you'll also be caring for the environment.
As you may know, water is one of the most valuable things that we as a species have, and we need to take care of it.
By getting our sprinkler installation in Kitsap County WA, you'll save money, water, and you'll protect the environment.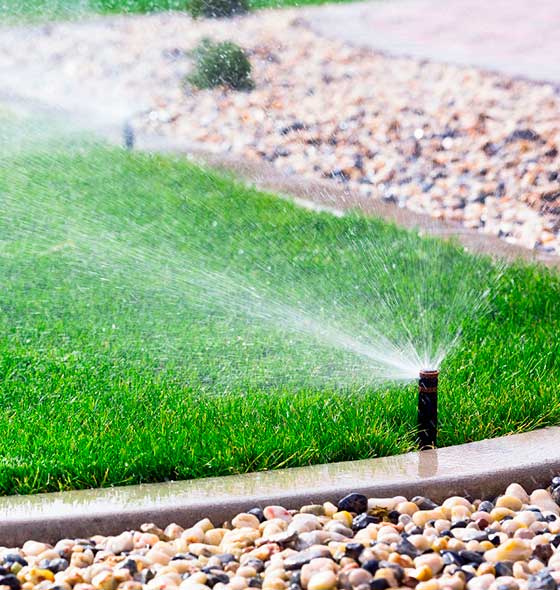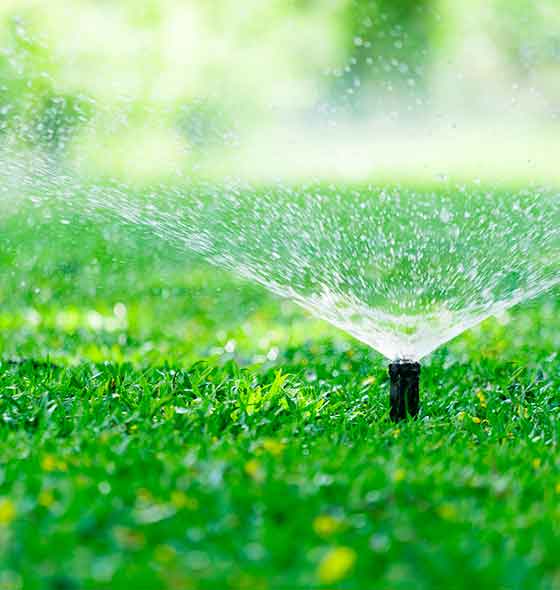 Why Are We a Trusted Sprinkler Installation Service Provider?
To keep your lawn green and healthy isn't an easy task. However, this task can become more manageable by having an automatic sprinkler system.
Remember that your irrigation system must be installed to perfection to get the expected results. Also, you must make sure that the pressure in the valves, pipelines, and the force of the water coming out is the right one.
So, as you see, this is a job only expert landscapers can handle. The good news is that we are up to the challenge. We have installed sprinkling systems for more than 15 years now.
Our highly skilled employees are committed to achieving your satisfaction by delivering prompt and premium landscaping services.
If you decided to get our sprinkler installation in Kitsap County WA, call us to give you a free quote!
Grow the green and healthy lawn you've always wanted by trusting the hard work to the most skillful landscaper in Kitsap County WA.