Got a lawn that doesn't look alive anymore? Don't worry, since today we'll show you some tips on how to fix a dead lawn. That way, you can be sure that you'll bring your landscape back to life without a problem. So, keep reading to learn more about reviving your dead and dormant grass!
Learn How to Fix a Dead Lawn with These Easy Steps
Having multiple dead spots can sure be an awful sight for homeowners and even guests. Unfortunately, many things cause this sort of problem to arise. Some of the most common reasons behind brown grass include:
Having the wrong turf type
Extended heat and drought periods
Fungal infections and infestations
Neglecting lawn care
Before you lay down sod, you should know that there's a way in which you can fix this issue! For this reason, we'll show you some tips to keep in mind when embarking on this journey. As a result, you'll end up with a thick green lawn with healthy roots.
These are the steps you should follow on how to fix a dead lawn:
Choose the right seeds for your soil.
Get rid of the dead patches and debris.
Use a garden fork to loosen the soil.
Scatter the seeds over the soil.
Fertilize, mulch, and water the new seeds.
Choose the Right Seeds for Your Soil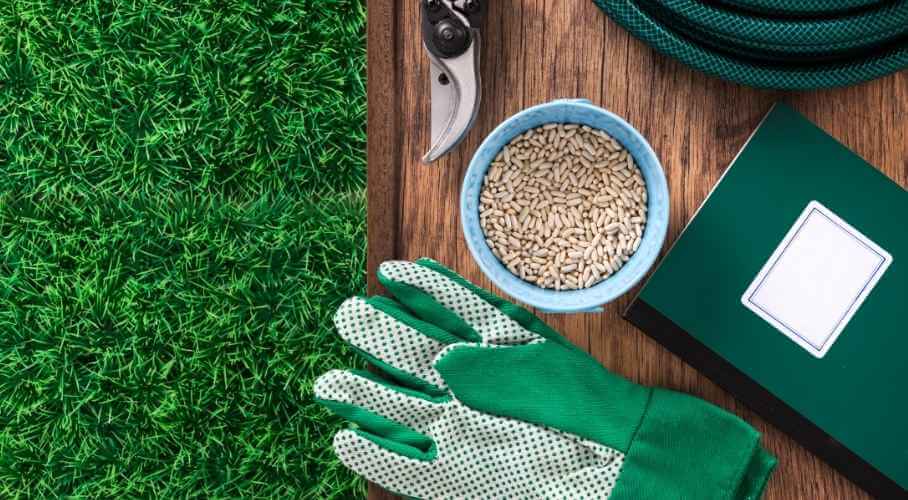 First and foremost, you must make sure to get the correct type of lawn for your place. As we said before, having the wrong kind of turf is often one of the main reasons you may have a brown lawn.
Depending on your area, you would want to choose a lawn that adjusts to your local climate. Moreover, keep in mind that some turfs stop growing and become brown during certain seasons due to their kind.
Do your research to know which type of grass plant works best for, if cool-season or warm-season grass.
Get Rid of the Dead Patches and Debris
After knowing which lawn type works best for you, proceed to clear the dead grass and debris. By doing so, you'll ensure that the new grass seeds thrive.
Use a Garden Fork to Loosen the Soil

Next, you'll want to use a garden fork to loosen up the soil. When doing this step, be sure to till the soil's surface between 2 and 3 inches. You can include a bit of compost as well.
Use this step also to ensure that the soil has efficient drainage to avoid having a soggy yard.
Scatter the Seeds Over the Soil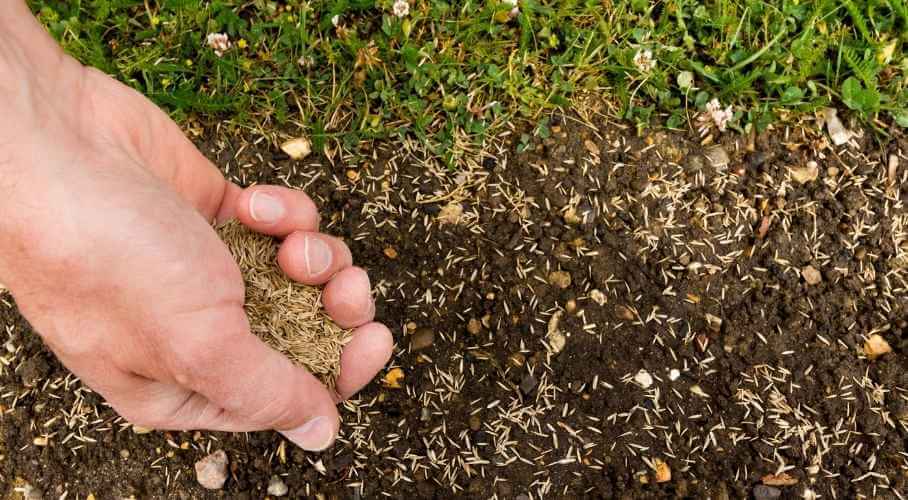 Once you finish tilling the soil, scatter the new seeds by incorporating them into the ground up to a quarter inch.
Fertilize, Mulch, and Water the New Seeds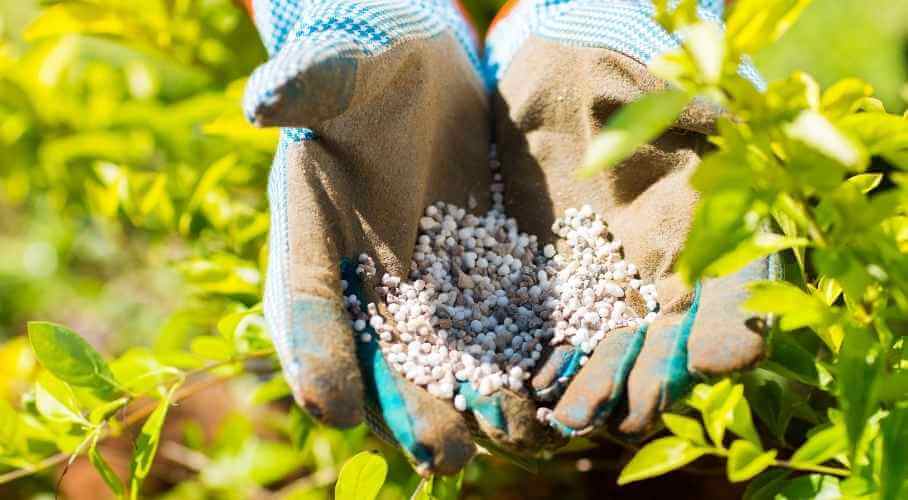 Finally, fertilize, mulch, and water your new lawn. Remember to water up to 1 inch of water to ensure a healthy lawn. Additionally, to avoid your grass turning brown, be sure to repeat this process regularly.
Now that you know the proper steps on how to fix a dead lawn, you should now implement them! Remember that you can always count on the professional assistance of Moran's Landscaping. Be sure to contact our team if you have any questions or if you need expert landscaping services.